Plowing Away the Competition: The Story of Allied Snowplowing Removal
Rick Whittle worked on the family-run Whittle's Farm that his grandfather founded nearly 100 years earlier, and he was looking to earn extra income when the farm was closed for the winter. Rick started Allied Snowplowing Removal with just two trucks in 1986. He would plow driveways and started to plow commercially as well. By 1991, his business had started to take off. Rick came to Chelsea Groton looking for help, and he hasn't been let down since. > Read More


News You Can Use: Upcoming Business Networking Events
As many of you know, Chelsea Groton's Center Groton branch recently underwent a reinvention, in order to make everything about banking easier, more approachable, and more valuable to your life. Come see the transformation for yourself during a Groton Business Association Business Before Hours event on February 15 or a Chamber of Commerce of Eastern Connecticut Business After Hours event on October 3. For more details on the ongoing classes and events for individuals and small business owners, visit chelseagroton.com/reinvention.


Benefits of Business Banking: Get to Know Our People & Products
Our business banking department has more than a product, service and technology offering. We also offer one-on-one and group learning opportunities at our branches and your place of business so you can learn the functionality and efficiencies of using these tools. > Learn More
Small Business Corner: Tax Reform: How Small And Medium Business Owners Can Maximize Tax Savings

"For small and medium business owners there is good news, some not great news — and certainly important tax planning opportunities that they should consider to keep more dollars in their pocket to grow their business and create jobs." Read on for information on Tax Reform from Forbes. We encourage all individuals and business owners to seek the advice of a qualified tax professional.
Meet Alexis Kahn, AVP, Business Banking Officer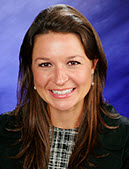 Alexis is responsible for developing new business banking relationships and enhancing existing relationships as a subject matter expert for the sophisticated suite of products and services Chelsea Groton offers business customers.
> Read More