Heating Up Business: Our Lending Story with Densmore Oil
Founded in 1949, Densmore Oil has been serving the community with reliable oil delivery and heating services since the company's start. A full-service, family owned and operated business, Densmore has expanded their offering over the years to include automatic fuel delivery, heating service plans, air conditioning services, fuel payment programs, oil tank protection, and more.
> Read More


News You Can Use: Calling All Business Owners & Subject Matter Experts!
Chelsea University, our community education program, is always looking for individuals who would either be interested in teaching or partnering on teaching a class. Are you a builder who could talk about how updating your kitchen or bathroom can bring value to a home? Chelsea Groton could talk about how to save or secure a loan for such a project. Are you a QuickBooks expert interested in teaching some short classes? We have many people who would like to attend. If you are interested in partnering with us to provide educational classes to the community, please reach out to our Community Education Officer Miria Toth at mtoth@chelseagroton.com.


Benefits of Business Banking: Onboarding to a Better Banking Experience
Are you interested in using Chelsea Groton's business banking products and services, but worried about the level of effort that will be required to make the switch? Check out how quickly the transition can occur.
Small Business Corner: Chelsea University E-Learning Platform
Business owners are always seeking more time. That's why we're happy to offer you access to a new e-learning platform to help you effectively start and manage your business, as well as your personal finances.
> Read More
Meet John Uyeki, SVP, Financial Services, Chelsea Groton Financial Services; Financial Advisor, Infinex Investments, Inc.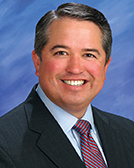 With over 25 years of experience in the financial services industry, John Uyeki takes the time to get to know clients in order to understand their risk tolerance and help them achieve their hopes for the future.
> Get to know John