Propelling to New Heights: The Story of New England Propeller
New England Propeller, an FAA certified airplane propeller repair station that services planes all over the world, was founded at Bradley Field in Windsor Locks, CT in 1952. Eighteen months ago, owner Artie D'Onofrio came to Chelsea Groton because he was looking for a banking partner who would truly partner with him. He has found that, and more, with Chelsea Groton Bank.
> Read More


News You Can Use: Chelsea Groton Reports Strong Financials, Record Giving
Chelsea Groton President and CEO Michael Rauh recently reported on the Bank's 2017 results to Bank officers, Board members and Corporators. A highlight that was shared was the Chelsea Groton Foundation and Bank gave over $800,000 in charitable donations in 2017. Also recently announced was the Chelsea Groton Foundation's $100,000 grant donation to NCDC for the Global City Initiative, focused on supporting the revitalization of Downtown Norwich through multicultural events and entrepreneurship.


Benefits of Business Banking: Online Banking Entitlements
Chelsea Groton Bank offers an "Entitlements" feature to business customers who use Online Banking. This feature enables a business owner to grant online access to multiple individuals with varying levels of access and authority. > Learn More
Small Business Corner: Improving Productivity for Small Business Owners

"As a small business owner, you only have a finite amount of time each day to get things done. But you likely have an almost endless amount of things that you'd like to accomplish. So you need to find ways to make the most of the little time you have to work with." Read on for Productivity Tips from Small Business Trends.
Meet Joe DeMayo, VP, Commercial Loan Officer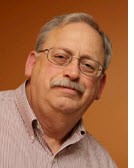 Joe works to develop commercial loan relationships with business and community partners throughout New London and New Haven Counties.
> Read More