FDIC Insurance Update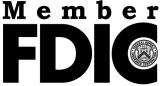 Unless Congress makes a last minute change, beginning January 1, 2013, your deposits at Timberland Bank including non-interest-bearing transaction accounts will be insured by the FDIC up to the standard maximum insurance amount of $250,000. for each deposit insurance ownership category.
During the economic uncertainty of the past three years, the maximum insurance amount on non-interest bearing transaction accounts was raised to unlimited coverage, however it is set to expire on December 31, 2012.
For more information about FDIC insurance coverage of non-interest bearing transaction accounts, please visit the FDIC's website at www.fdic.gov. or as always, call your local branch.
The Season of Giving
Timberland Sponsors Habitat for Humanity ReStore in Yelm
Timberland staff members from Thurston County had an opportunity to tour the new South Puget Sound Habitat for Humanity (SPSHFH) ReStore building now open in Yelm. We are pleased to have partnered with SPSHFH by contributing $5,000 toward their expansion into Yelm. Habitat for Humanity operates ReStores in many locations and can be a great resource for those looking for pre-owned furniture and building supplies. They gladly accept donations of building materials and furniture in good condition with the proceeds from the sale going toward building another Habitat home.
Online Banking Passcode Update is January 16, 2013
Online Banking users will be prompted to re-enter your one-time passcode when you log in on or after January 16, 2013.
Your online security is important to us so we are making changes that will continue to protect you from identify theft and fraud. On or after January 16th, you will be required to re-enroll in our upgraded security service with the information that you have already provided us. We are asking you to register your computer again to ensure the most current protection is installed. While this change is meant to protect you, we understand that it may cause temporary inconvenience. If you experience any problems, please contact us at 1-866-747-4199.

There's still time! Together we can make a difference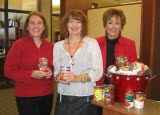 Together we can still make a difference and serve local needs. Each Timberland branch is collecting something to help brighten the holidays for our friends and neighbors in need. You may find a toy collection basket, a hat and mitten tree, or a food drive. Everything we collect will be given to local programs serving local people. There is always room for more and there is still time to make a contribution. Any donation is welcome – large or small. We will make certain all contributions are delivered in plenty of time for Santa to deliver. A special thank you to many of our customers who have already given.
You have been so generous in the past and we thank you in advance for giving.
This email was sent to srklein@fairpoint.net by Timberland Bank.

Please note that Timberland Bank will never ask you to reveal or confirm any personal or account information from an email. We value and respect your email privacy. View our privacy policy.

Update Settings | Unsubscribe | Contact Us
Timberland Bank | 624 Simpson Ave. | Hoquiam, WA 98550