Get engaged during the holidays?
The flowers. The dresses. The rings. The venue. Weddings can be an exciting and stressful time.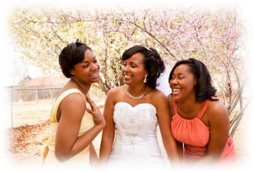 Managing wedding costs, from the cake to the honeymoon and everything in between, can be made easier with a Tru Love signature loan or a line-of-credit that you can access as you need it. With a separate debit card to use, tracking your expenses as they are incurred is easy!
At TruPartner, we recognize every need has different characteristics and solutions. Let us help you navigate the ins and outs to find the loan that best fits your specific circumstances.
Starting off on the right foot.
Now is a good time to establish your joint checking account. TruPartner has free checking and, with Online Banking, you can deposit all those wedding checks you'll be receiving through your mobile phone with Remote Deposit Capture.