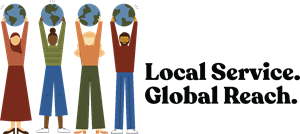 On Thursday, October 17, 2019, TruPartner Credit Union will join with 56,000 credit unions around the world in celebration of International Credit Union (ICU) Day®.

Join us in celebration on that day at all of our TruPartner locations! Light refreshments will be available.
Are you prepared for the unexpected?
Only 39% of Americans would be able to cover a $1,000 setback using savings.
When bad things happen … a leaky roof, ER visit, car repairs, pet health expense – it's helpful to have a safety net.
Plan ahead so you're prepared in case of a crisis. Click here for 4 ways to build your emergency savings.
Make the Most of Online Banking?
The convenience of Online Banking is such a time saver. Balance your checking account at 2:00 a.m. or pay bills at 6:00 a.m. TruPartner's Online Banking service is secure so your information remains confidential.

Perhaps you've started using online banking to check the balances on your accounts or see a record of your transactions. But you may not be aware of all the ways that online banking can make your life even easier.

Read on for additional features you can use to take full advantage of online banking.

TruPartner's Financial Advisor partner, Joe Duffey from Everest Financial, will be holding several seminars over the next few months including:

Estate Planning
Tuesday, October 8th at the Main Office
Solving the Retirement Puzzle
October 10th at LaRosa's on Boudinot
Six Barriers to Investment Success
November 12th Main Office November 14th LaRosa's on Boudinot

All the seminars are held at 11:45 AM and 6:00 PM and lunch or dinner will be provided.

Click here to register or RSVP to Beth at 513-600-4540.
This year, the Cincinnati Zoo is offering an early bird special on Festival of Lights tickets for our TruPartner members. Tickets will be available for only $8 through the Zoo's TruPartner corporate online store October 1st, 2019 through the 31st. This is a savings of over 50%!

Click here to place your order in the Corporate Online Store using the word TruPartner.
Halloween Safety Tips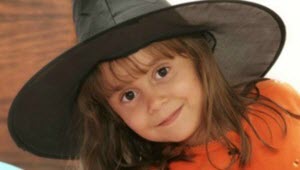 Halloween is an exciting time of year for kids. Click here for some tips from the American Academy of Pediatrics (AAP) to help ensure they have a safe holiday.