Understanding Behaviors that Impact your Credit Score is Important!
Ohioans, like consumers across the U.S., seem to grasp the importance of the credit score – but may fall short of understanding the specific behaviors that affect it.In a survey conducted by the Ohio Credit Union League, the trade organization for credit unions in the state, the majority of respondents – about 89 percent – indicate they know their credit score.
Click here for more information.
TruPartner's Financial Advisor partner, Joe Duffey from Everest Financial, will be holding several seminars over the next few months including:

Taxes in Retirement
Tuesday, September 10th, TruPartner Main Office

Estate Planning
Tuesday, October 8th, TruPartner Main Office

Solving the Retirement Puzzle
October 10th, LaRosa's on Boudinot

Six Barriers to Investment Success
November 12th, TruPartner Main Office
November 14th, LaRosa's on Boudinot

All the seminars are held at 11:45 AM and 6:00 PM and lunch or dinner will be provided.

Click here to register or RSVP to Beth at 513-600-4540.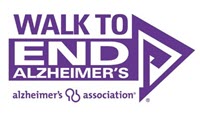 Today, thousands of Tri-State families and millions more across the country struggle with Alzheimer's disease, our nation's sixth-leading cause of death and the only one in the top 10 without an effective treatment or cure.

We have partnered with Alzheimer's Association in the fight for Alzheimer's first survivor. Join us in this fight by donating or joining the TruPartner Credit Union Team now for the Cincinnati Tri-State Walk to End Alzheimer's at Sawyer Point on Saturday, Oct. 5. You'll help fund local programs and services as well as critical research efforts.

Sign up today!

Exclusive Perks For Credit Union Members such as savings on Sprint Phone Services and Intuit Turbo Tax products.
Check it out and Start Saving

Question
Where and when were the first Credit Unions formed?
A) United States, 1835
B) England, 1844
C) Germany, 1849
D) Canada, 1903
Answer:
Though the cooperative movement in general began in Rochdale, England, in 1844, the first to apply the movement's concepts to finance were the Germans. (Answer C is correct)
Swipe & Win Winner
Congratulations to the winners for September, Colleen and Tracy!

They both won a $100 VISA Gift Card just for using their Credit Union credit card for 10 purchases in a 30 day statement cycle. We do this every month so use your TruPartner credit card often for your chance to win $100.
Got a question, comment, concern, or a tip you'd like to share? Contact us